Ovendens is delighted to have achieved CarbonNeutral® company certification in accordance with The CarbonNeutral Protocol, the leading global framework for carbon neutrality.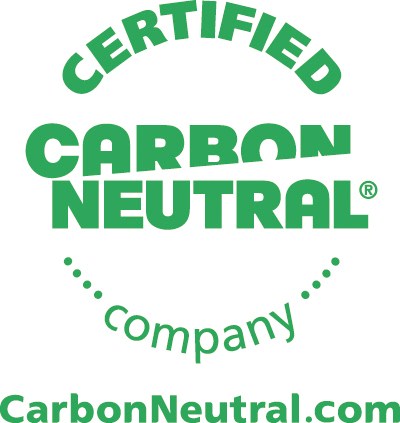 Carbon Footprint
Ovendens has achieved carbon neutrality after calculating the carbon footprint of the business and reducing it to zero through a combination of in-house efficiency measures, sourcing renewable energy and supporting external emissions reduction projects.
The carbon footprint takes into account all the emissions produced by the day-to-day business operation, including:
the emissions from the fleet of delivery vehicles;
staff commuting to work;
the premises occupied by the company;
the waste generated; and
all other aspects of operating a wholesale business.
The certification has been awarded by an independent third-party providing transparent, third-party assurance of the climate action taken.
Ovendens Carbon Neutral certificate 2023
"By following the five step process to ensure that their carbon neutral action is clear, transparent and of the highest quality, Ovendens has worked with third-party independent assessors to define and measure the company's carbon footprint, set a target to reduce emissions through actions and commit to communicating their progress on an annual basis."
Carbon reduction
We measure our carbon emissions on a regular basis and continually work to reduce them whenever possible.  Due to the nature of our business operation, the unovoidable carbon emissions we generate are offset through investment in domestic and international wind farm programs..
For more information on the steps we have taken as a business so far, please click here.
What is Carbon Neutral?
Put simply, carbon neutral is where the net greenhouse gas emissions associated with a company, service or product are zero for a defined duration. 
Gaining carbon neutral certification is the recognition that Ovendens has achieved carbon neutrality in accordance with The CarbonNeutral Protocol.
The CarbonNeutral protocol
The Protocol provides a pragmatic, business focused framework for carbon neutral action of the highest quality. 
The Protocol is a publicly available document so companies can reference it to demonstrate the creditability and transparency of their carbon neutral program.
For more information about the Protocol click here
About Natural capital Partners
With more than 300 clients in 34 countries, including Microsoft, Sky, HP, Natural Capital Partners is harnessing the power of business to create a sustainable world.  Through global network of projects, the company delivers the highest quality solutions which make real change possible: reducing carbon emissions, generating renewable energy, building resilience in supply chains, conserving and restoring forests and biodiversity, and improving health and livelihoods.
For more information visit carbonneutral.com

of the world's top 500 companies have made a public commitment to credible climate action by 2030
a number that increased 25% in 2021
Source: Natural Capital Partners 2021