Here to help
Our dedicated in-house technical department is here to help customers get the best performance from our papers.
With regular testing and quality checks on products delivered in and out of our warehouse, we aim to ensure our papers are in the best condition when they arrive at your premises. Our goal is to give you piece of mind that our papers will consistently perform on press allowing you to focus on running an efficient print room.
Should any technical issues arise from a fault with any of our papers, we strive to ensure that the issue is dealt with swiftly and with minimum interruption to your production schedule.
Need some technical advice?
We offer a free technical consultation to ensure you get the most out of our papers.  From suggesting tips on how best to handle or store your paper for better on press performance to understanding the varying characteristics of different types of papers, our technical team is here to help.
If you are interested to find out more, please call us today and speak to Paul our Technical Services Manager.
Got a technical complaint?
If you are not entirely happy with a paper or have an issue and would like to make a complaint, please contact your Ovendens account manager or the sales office and speak to a member of the team.  We will take you through our complaint procedure to to help identify the fault and ensure a fair assessment of the problem is carried out.
When submitting a technical complaint we require you to gather evidence of the issue (as detailed below) in order for us to process your complaint efficiently.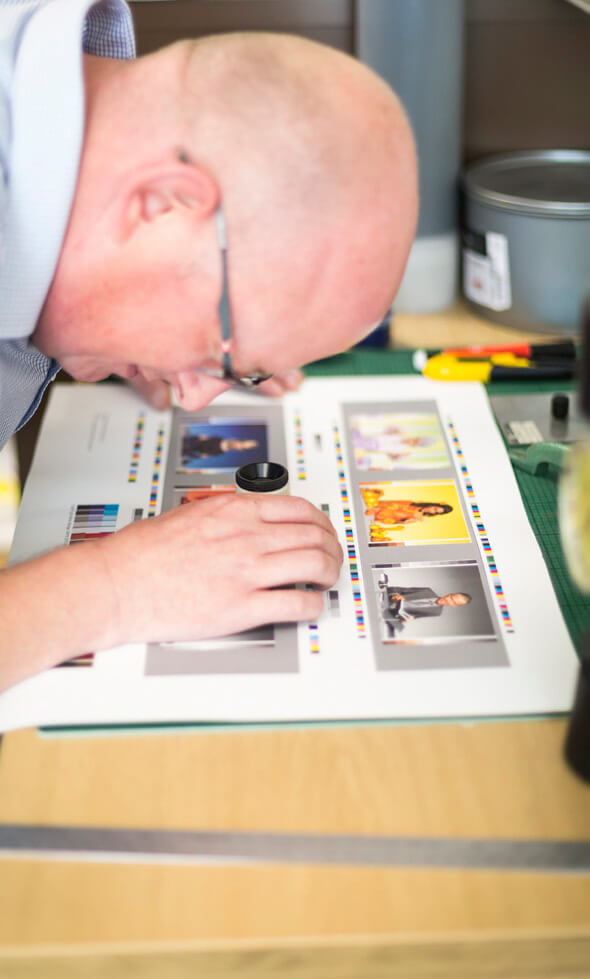 Evidence required for a technical complaint
Please ensure you supply the following evidence to support your claim and avoid rejection.
Ream labels or Pallet labels are required for all complaints
Printed or Finished samples are required to support any costs submitted
In addition and depending on the situation, the following evidence is required to support any claim
Issue
Evidence required to support a claim
Obvious problem on plain paper

25 x Consecutive plain sheets
25 x Printed sheets

Problems found during printing

25 x Consecutive printed sheets
25 x Consecutive plain sheets

Problems found during backing up

25 x Sheets printed one side only
25 x Sheets printed both sides
25 x Consecutive plain sheets

Problems with dimensional in-stability causing:
Mis-register

25 x Printed sheets
25 x Plain sheets moisture protected

Dot Doubling
Creasing/fluting during printing
Dot Doubling
Curl
Run-ability

25 x Printed sheets
25 x Plain sheets moisture protected
1 x Video demonstrating how the problem is occurring on press

Poor feeding

25 x Plain sheets moisture protected
1 x Video demonstrating how the problem is occurring on press

Problems resulting in a Damaged Blanket

The debris that caused the damage
12 x Printed sheets showing the damage to the blanket
Plus All blankets that have been damaged

Problems with Print Quality
Mottle

10 x Single colour pulls of problem colour

Piling

25 x Consecutive plain sheets

Plate Wear

10 x Printed sheets showing the problem

Chalking

10 x Printed sheets showing the reverse

Ghosting

10 x Printed sheets of alternative stock
Terms and Conditions
Material being returned must be fit for transportation
Credits will only be issued for the quantity returned
Get in Touch
Any queries please contact Ovendens Technical Services
Paul Platten
t: 01279 772807  m: 07989 184 221